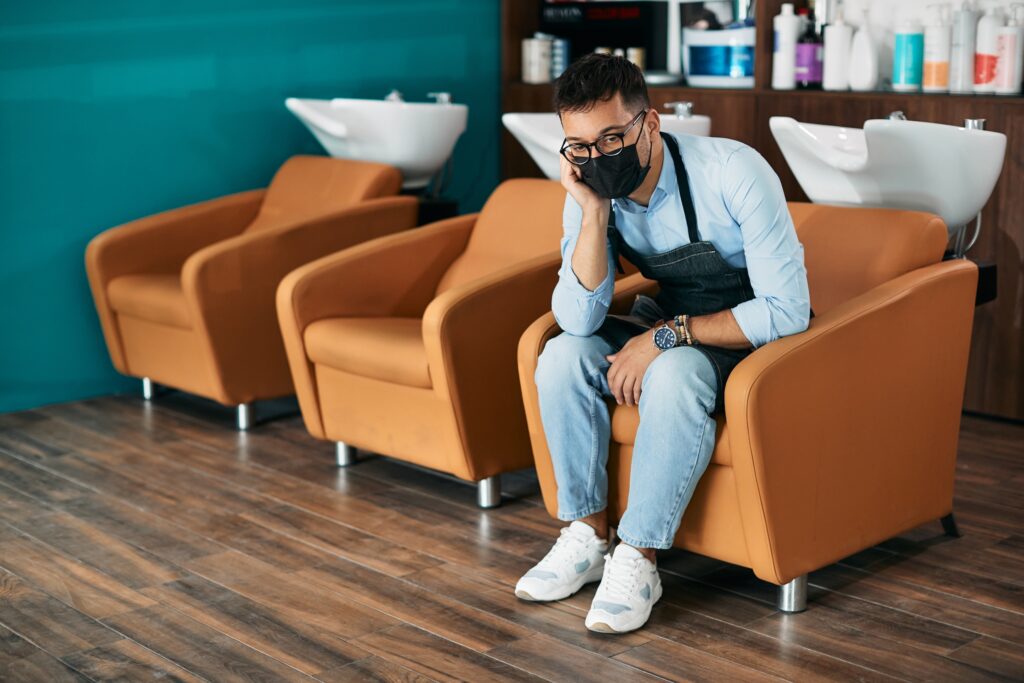 This is a question someone recently asked in the Salon Team Training Facebook group: How do you keep senior stylists from feeling left out when the associates are getting all the attention during training? Well, the first thing that I would say is to get them involved! The trick is to include them from the start – as soon as you introduce the program to the salon. How?
Culture
We talk about culture a lot around here. A strong, positive culture is the single most important factor in your long term business success. It gets you a happy, loyal team that works just as hard as you do to build your business. Part of what makes a strong culture is that everybody's got to speak the same language. If you live in Italy and you don't speak Italian, you're going to have a harder time fitting in and creating relationships. Seems obvious. But the same is true in your salon. If there's something big going on and someone's not a part of it, they can start to feel left out and unappreciated. Investing in your culture is a must.
GET EVERYONE ON THE SAME PAGE – Our training program, the Salon Associate Accelerator, seriously over-delivers. It's got everything a stylist needs to be well on their way to a six-figure income. We call it the Associate Accelerator but everyone needs all of this info. If your senior stylists have a few gaps in their training, or they're still using terminology from their old job, now is the perfect time to iron out those speed bumps. This has huge advantages for you and your business:
you establish a gold standard of quality for everyone — everyone knows it, everyone meets it
consistent training means anyone can jump in to help anyone else
a common language means knowledge is easily shared
If somebody is not up to standard with their blow dry, take them to that specific segment. If they don't know how to do a Marcel iron, you can set them up to practice at home. If they're having trouble with their bobs, send them straight to the six-panel bob. This is where the official standards of quality for your salon are established. Keep driving until everyone is hitting those marks consistently. Get this part right and it's all wins from now on: You've set the standards AND they can all support each other. Nobody feels left behind, and you can be confident in the work even when you aren't there. Wait, what do you mean not there?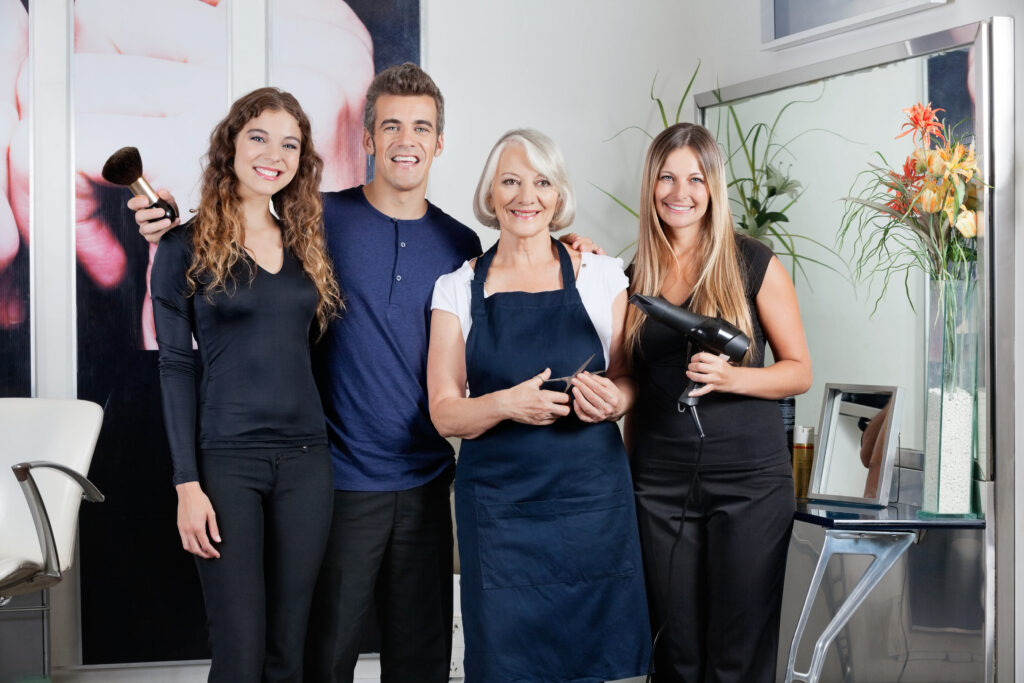 Training
GET HELP – This will have you dancing in the street: we believe that the owner should be focused on their vision for building the business, not training the team. So right now we're going to set up a system where you get to focus on your vision AND get a salon full of six-figure stylists. Pick one of your senior people, whether they are a rising star, somebody that's been around forever, or someone for whom everybody has a lot of respect, and make them your Education Manager. Or Artistic Director. Or Grand High Wizard of Education. Whatever it is, a title will make them feel involved and invested. Their role is to execute your education plan. Check in once a week but trust them to do the work.
OK! That's one person feeling very much included but how about the other senior staff? This is where that strong, positive culture really starts to happen: Make sure they are included in the team training. If Senior Stylist Sam is an expert at, say, the perfect ponytail, have Sam check the associates' work as they go and offer constructive feedback. Now Sam's feeling like an important member of the team and invested in the success of your associates. AND your associates are feeling more welcomed and they know at least one more person they can go to for help.
More Wins with Less Effort
We started out trying to save the senior staff from feeling neglected and suddenly we've got a unified team working at the highest standards of quality. And somehow you've got all this free time for making your vision a reality! WHAT JUST HAPPENED?!
we brought in a consistent comprehensive training program like the Salon Associate Accelerator
we got senior staff involved in setting official salon standards, which got everybody speaking the same language while filling any gaps in their skills
we appointed a Lead Educator/ Education Manager/ Grand Wizard of Teaching Stuff to execute our education plan long term
we highlighted our senior stylists' expertise by asking them to assist in training sessions and they loved us for it
With the right Education Manager in charge of the right training program, your senior stylists will feel more valued and more included. And that kind of culture is great for business.